Remarkables
Illustrated by David Litchfield
A boy stands on a dock, behind him a glimmering circus. When he jumps into the water, an adventure begins. He meets mermaid who is all alone, an orphan, the last of her kind. While she's eager to meet the circus folks—the strong man, the tattooed lady, the contortionist—she's hesitant to create her own circus act at first, but grows to love the adoring audiences and her new circus family. Of course, she misses her ocean home. Will she have to choose between her new family and the ocean? In minimal, lyrical text, this stunning tale explores themes of friendship, loneliness, and home.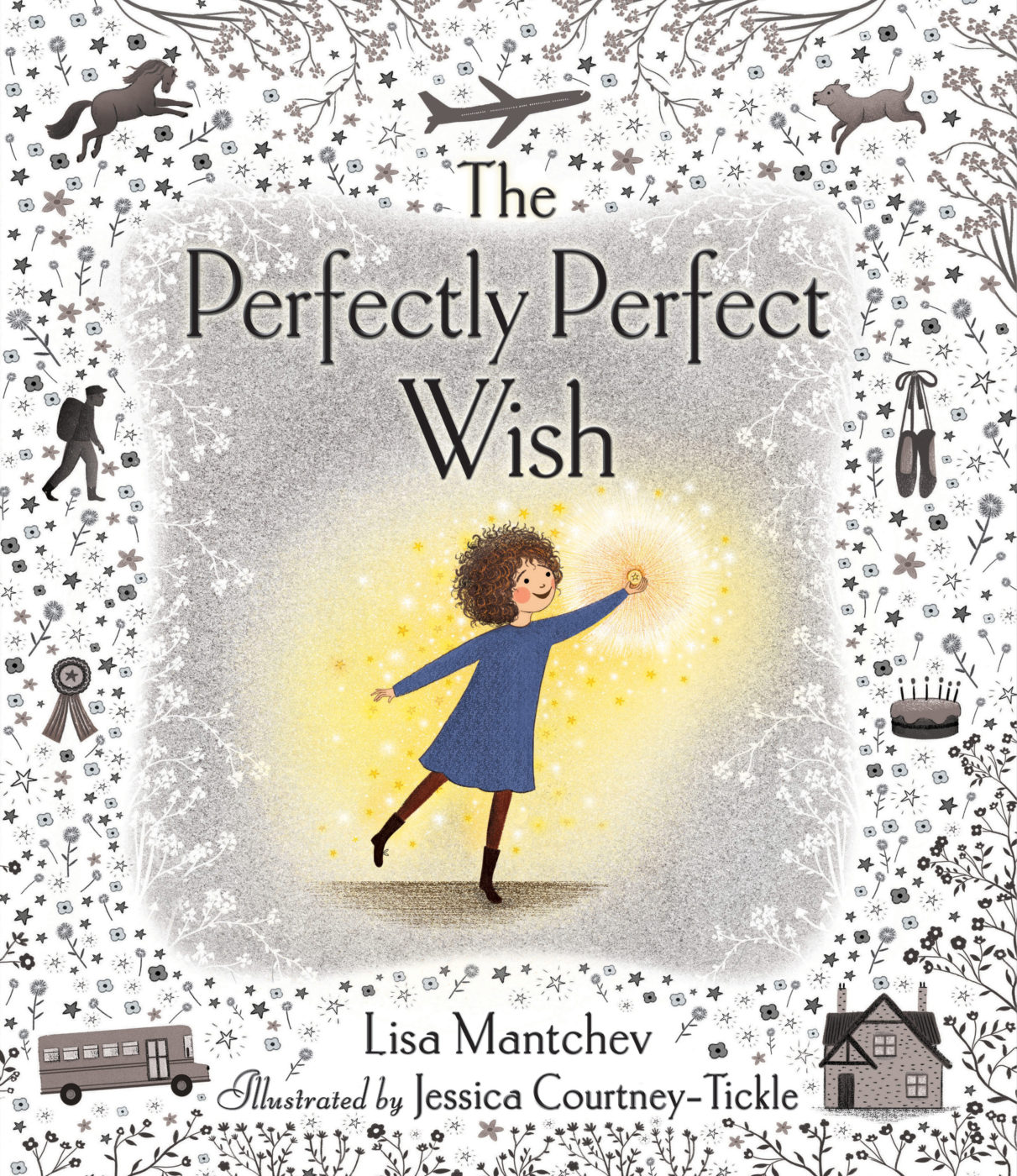 Perfectly Perfect Wish
Paula Wiseman Books/S&S
(Available February 4, 2020)
Illustrated by Jessica Courtney-Tickle
In the grass, a girl finds an extraordinary thing that gives her…just…one…wish. She asks her those around her what they would wish for in her shoes, but nothing seems quite right. What will her perfect wish be? In this pitch-perfect picture book, Lisa Mantchev takes the concept of a magic wish and uses it to explore real world empathy, kindness, and good will.
TWISTY TURNY HOUSE
Paula Wiseman Books/S&S (2021)
Illustrated by E.G. Keller
Check back soon for publication news and artwork!
AVAILABLE NOW AT YOUR FAVORITE BOOKSTORE!